The Infrastructure Summit
Bolstering the role of infrastructure in powering Ireland's economic growth
It is a pivotal time for infrastructure investment and development in Ireland. With the rising costs of capital, labour and materials causing major delays and tipping some businesses over the edge. Continued open dialogue between governments, industry and investors is critical to funding and delivering fit-for-purpose infrastructure for the future. 
With the National Planning Framework and the National Development Plan 2021-2030 combining to form Project Ireland 2040, the road map to deliver the infrastructure required has been set and despite challenges, infrastructure assets remain attractive to investors amid the uncertainty.
At the National Infrastructure Summit 2023, Government officials, key infrastructure contractors, fund managers and investors will come together to discuss the road forward and reflect upon the learnings to date from major projects. 

Companies represented at previous events include: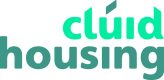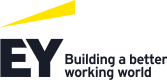 The Conference in numbers
of attendees are decision-makers
The Infrastructure Summit news
The summit takes place at Croke Park, Dublin. The closest accommodation is the Croke Park Hotel.
If you are interested in sponsorship opportunities, please reach out to [email protected].
As part of our terms and conditions, we unfortunately do not have offer refunds. We appreciate your understanding of this policy. Please do note that you can transfer your ticket to another person up to 30 days before Summit.